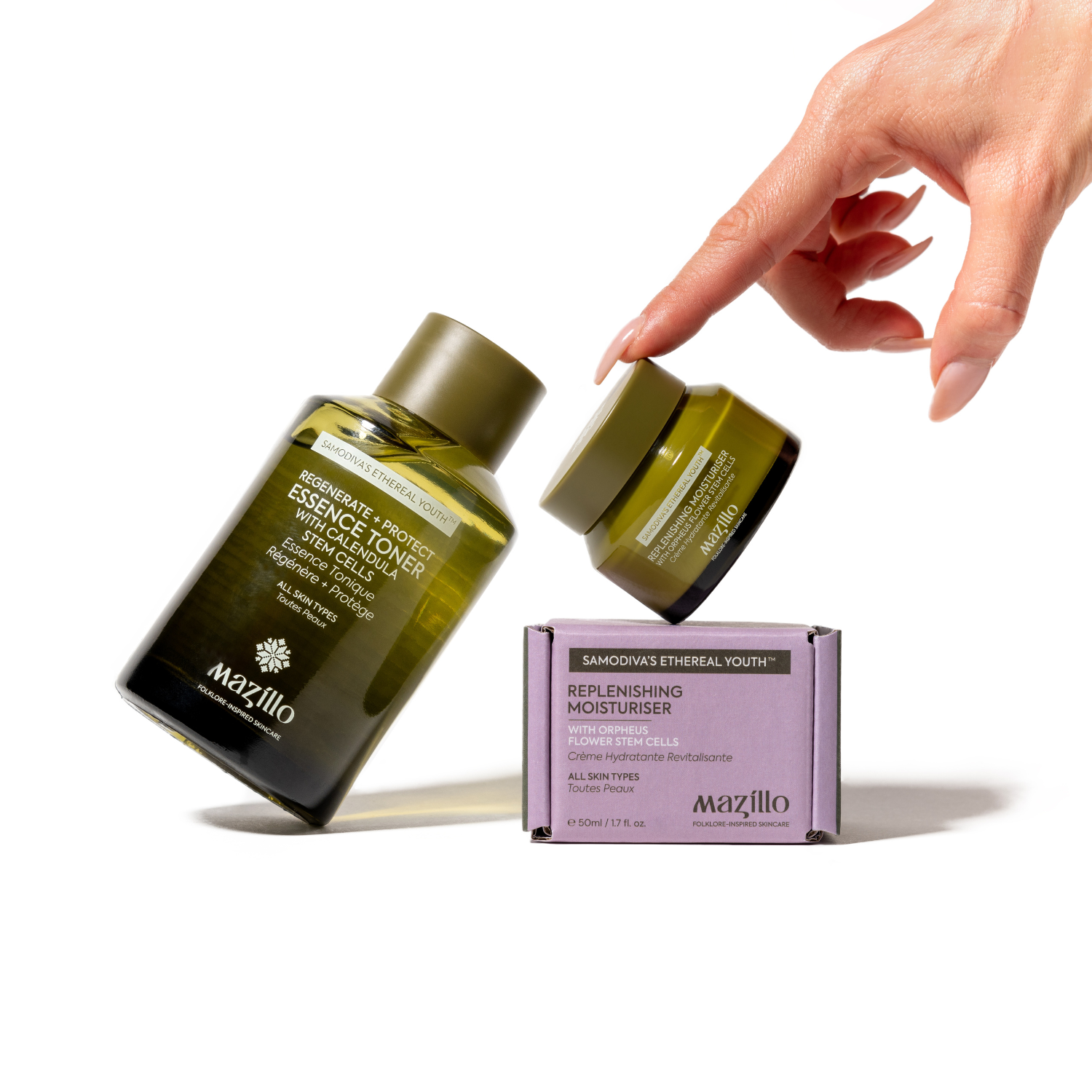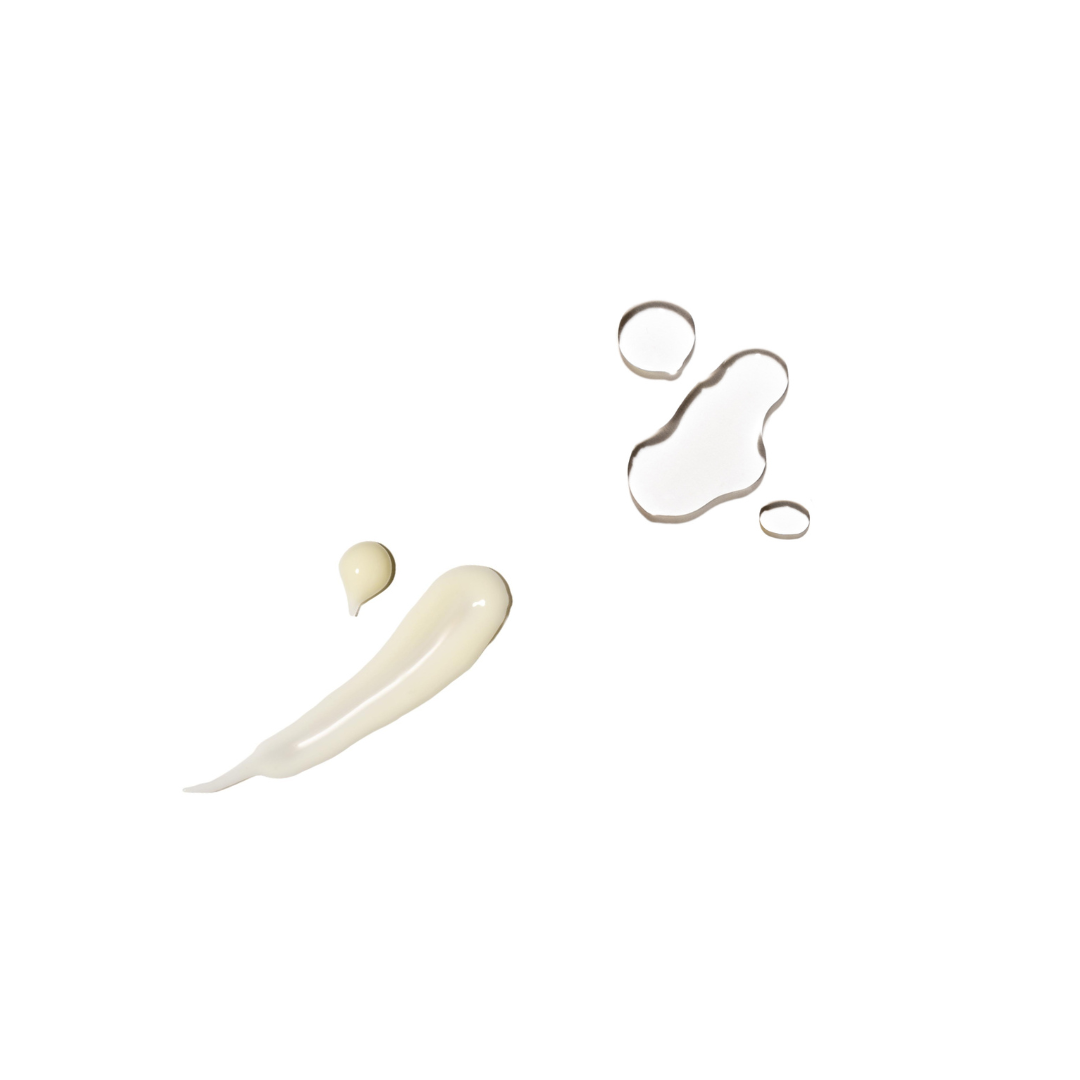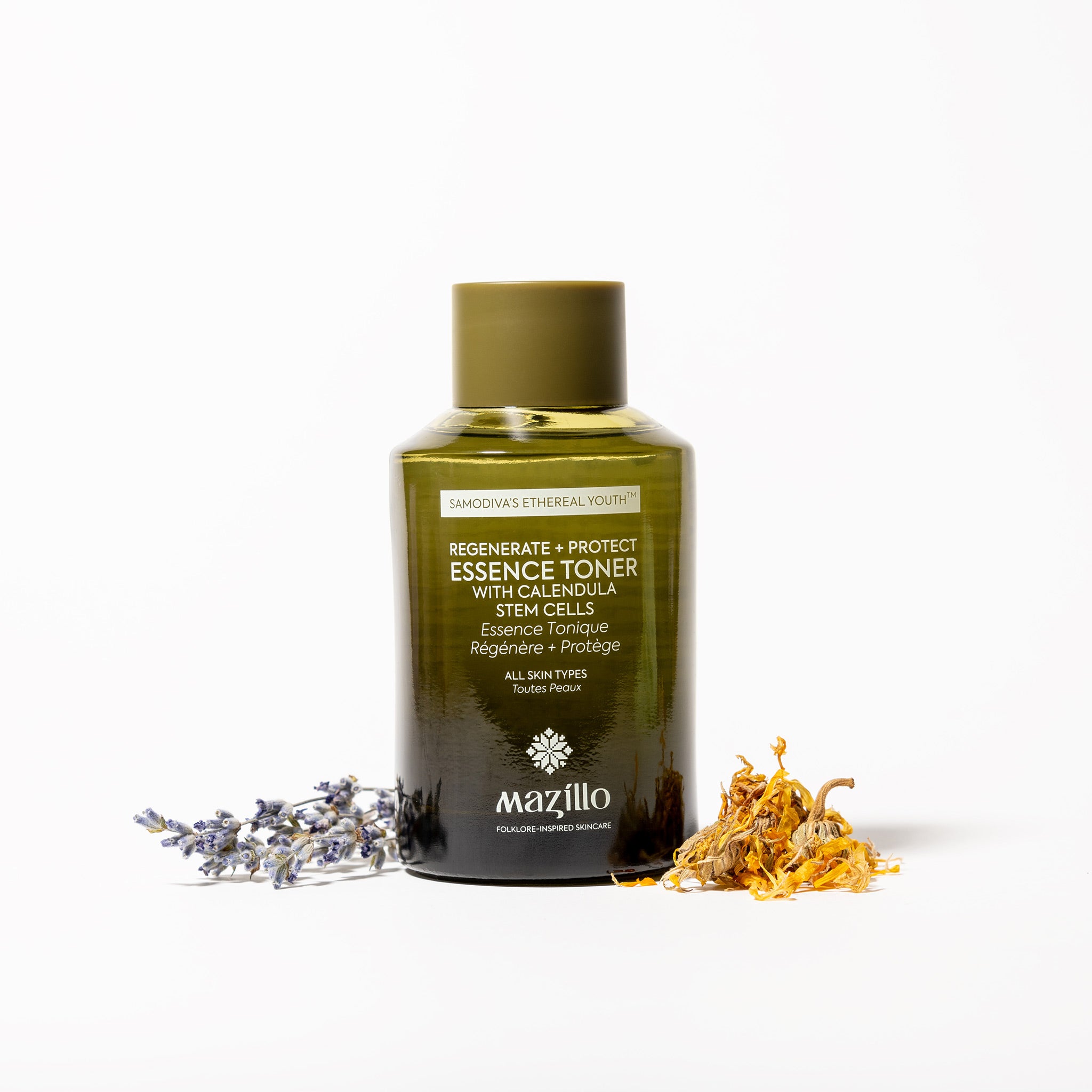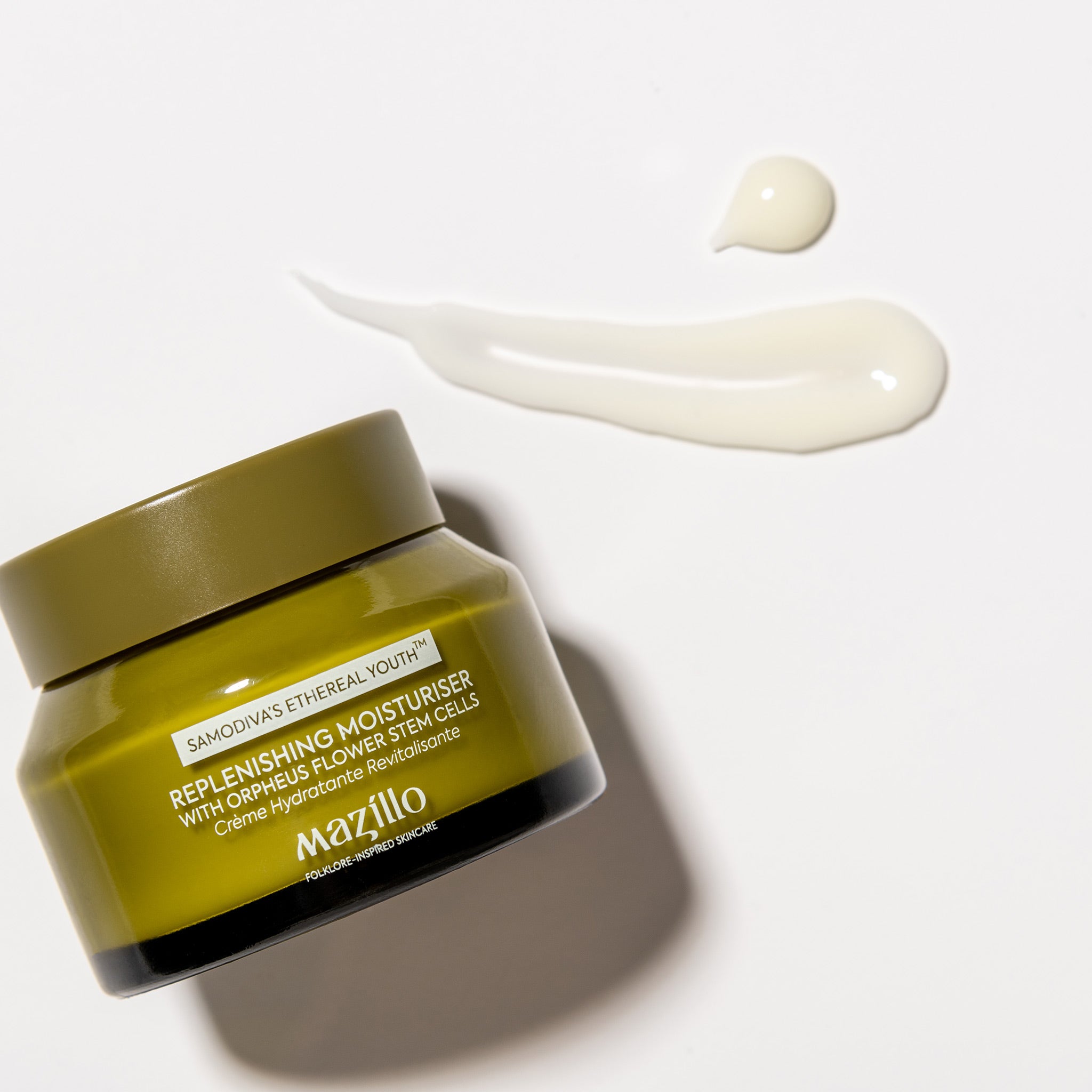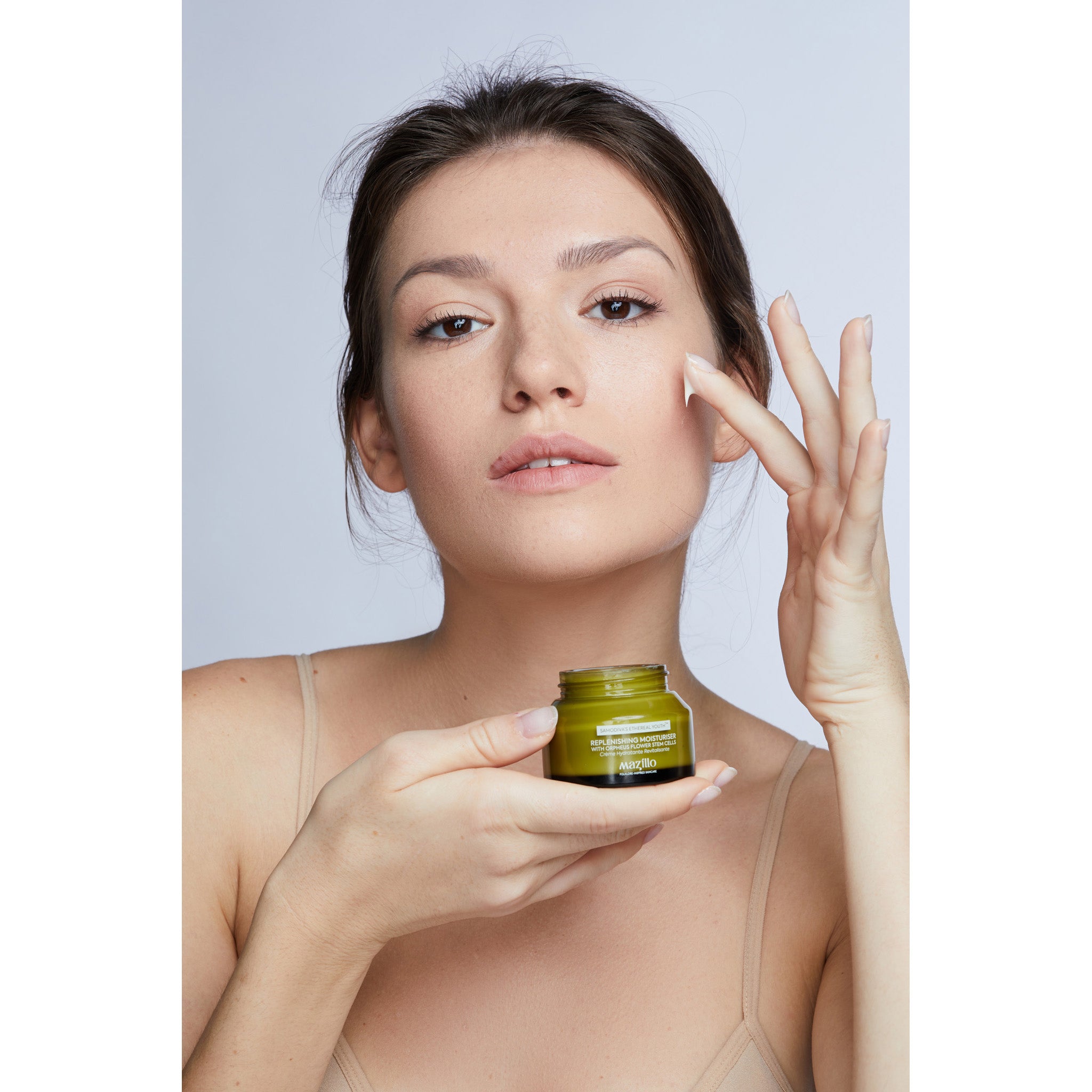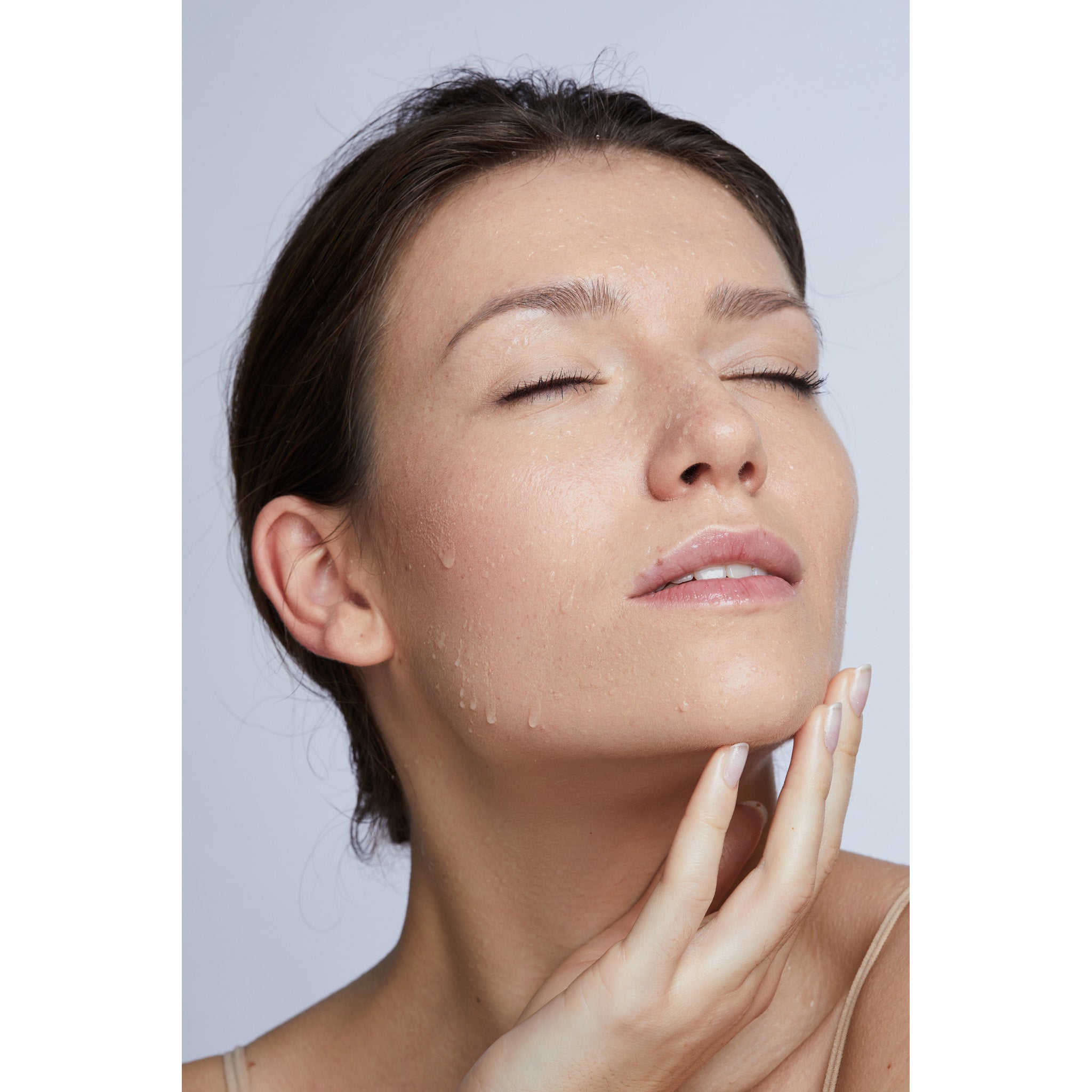 ULTIMATE HYDRATION
€99,00
Regular price
€149,00
Subscription • Save
50ml & 125ml | 1.7 fl.oz & 4.2 fl.oz.
YOUR SUMMER HEROES.
Get your complexion glowing with the power of plant stem cells. These unique innovative ingredients stimulate better cell turnover, repair and rejuvenate skin that has been damaged or exposed to harmful environmental factors. Refresh your skin with the Regenerate + Protect Essence Toner which provides deep hydration while reducing the appearance of wrinkles. Follow with the best-selling Replenishing Moisturiser which has a unique dreamy texture and silky soft finish. A must-have summer essential for radiant skin, this 100% natural refreshing light formula will leave your skin replenished and ready for every golden hour ahead.
ULTIMATE HYDRATION
€99,00
Regular price
€149,00
BENEFITS FOR SKIN
↬ Replenishes and stimulates skin's natural regeneration

↬ Provides deep hydration 

↬ Reduces the appearance of wrinkles and helps decrease pigmentation

↬ Protects skin against environmental factors 

↬ Provides skin lifting effect
KEY INGREDIENTS
CALENDULA STEM CELLS hydrate and nourish, gently exfoliate the skin and stimulate its renewal. The cutting-edge techniques implemented in the stem cells we use in our Regenerate + Protect Essence Toner overproduce important metabolites responsible for the unique benefits of the Calendula stem cells for the skin. As a result, this innovative active ingredient has outstanding skin regeneration, deep hydration, anti-wrinkle and smoothing properties.
ORPHEUS FLOWER STEM CELLS - Legend says when the mythical hero Orpheus lost his wife Eurydice, an immortal flower was born from the tears he shed upon the Rhodope mountains. The Orpheus flower is believed to have existed before the Ice Age and has survived over 20 million years thanks to its remarkable ability to endure extremely long periods without water. As a result, the Orpheus flower stem cells have a proven skin lifting effect, and also decrease pigmentation while hydrating and making the skin more radiant. They also contain an active component named myconoside, which stimulates collagen synthesis and elastin.
Ingredients glossary
FULL INGREDIENTS LIST
Regenerate+Protect Essence Toner
LAVANDULA ANGUSTIFOLIA (Lavender) FLOWER WATER, CALENDULA OFFICINALIS MERISTEM CELL EXTRACT (Calendula stem cells), GLYCERIN, AQUA, AQUA (AND) SODIUM LEVULINATE (AND) POTASSIUM SORBATE, SODIUM GLUCONATE, HELICHRYSUM ITALICUM (Immortelle) FLOWER WATER, CHAMOMILLA RECUTITA (Wild chamomile) FLOWER WATER, SIDERITIS SCARDICA (Shepherd's tea) LEAF/STEM/FLOWER WATER, SALVIA SCLAREA (Wild clary sage) FLOWER/LEAF/STEM WATER, CUCUMIS SATIVUS (Cucumber) FRUIT WATER, CITRIC ACID, LINALOOL+ 
+Naturally occurring in essential oils
Replenishing Moisturiser
TILIA CORDATA (Linden) FLOWER WATER, SALVIA SCLAREA (Wild clary sage) FLOWER/LEAF/STEM WATER, MELISSA OFFICINALIS (Lemon balm) FLOWER/LEAF/STEM WATER, CAPRYLIC/CAPRIC TRIGLYCERIDE, GLYCERIN (AND) HABERLEA RHODOPENSIS LEAF EXTRACT (Orpheus flower stem cells), COCO-CAPRYLATE/CAPRATE, ARACHIDYL ALCOHOL (AND) BEHENYL ALCOHOL (AND) ARACHIDYL GLUCOSIDE, ROSA CANINA (Rosehip) SEED OIL, PENTYLENE GLYCOL (AND)  PHENYLPROPANOL, ACACIA SENEGAL GUM (AND) XANTHAN GUM, MYRISTYL ALCOHOL (AND) MYRISTYL GLUCOSIDE, XYLITYLGLUCOSIDE (AND) ANHYDROXYLITOL (AND) XYLITOL, GLYCERIN, PRUNUS DOMESTICA (Plum) SEED OIL, SILYBUM MARIANUM (Milk Thistle) SEED OIL, CANNABIS SATIVA (Hemp) SEED OIL, CUCURBITA PEPO (Pumpkin) SEED OIL, CETYL ALCOHOL, HELICHRYSUM ITALICUM (Immortelle) FLOWER OIL, SODIUM PHYTATE, TOCOPHEROL (Vitamin E), HELIANTHUS ANNUUS (Sunflower) SEED OIL, LINALOOL+, CITRAL+, LIMONENE+ 
+Naturally occurring in essential oils

↬ Manufactured by us in Bulgaria
DIRECTIONS
Regenerate+Protect Essence Toner
Shake well before use. Apply morning and evening after cleansing, and before your serum and moisturiser. Use cotton pad or press a few drops directly into clean face and neck.

Replenishing Moisturiser
Apply morning and evening or whenever you skin feels the need for a moisture top-up.