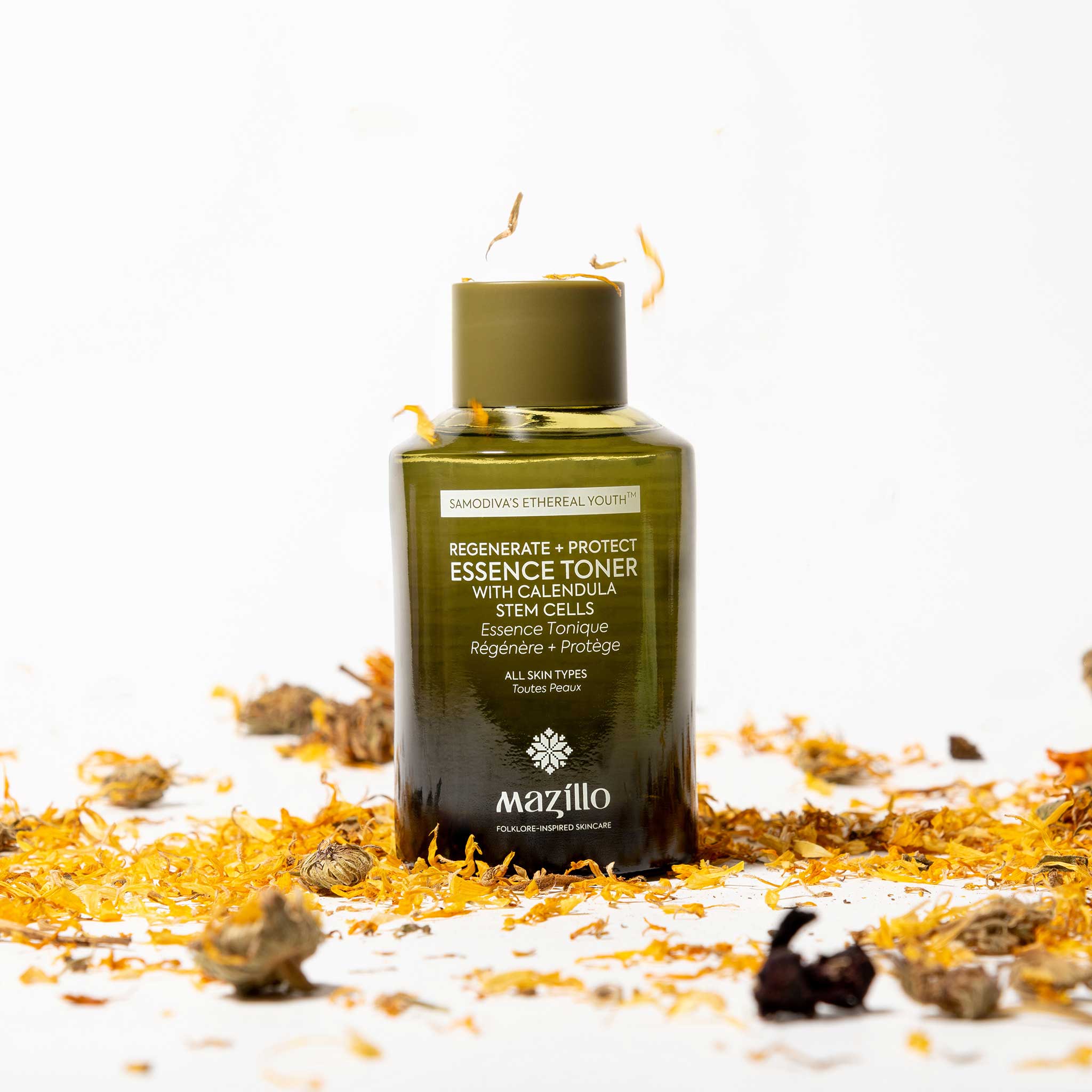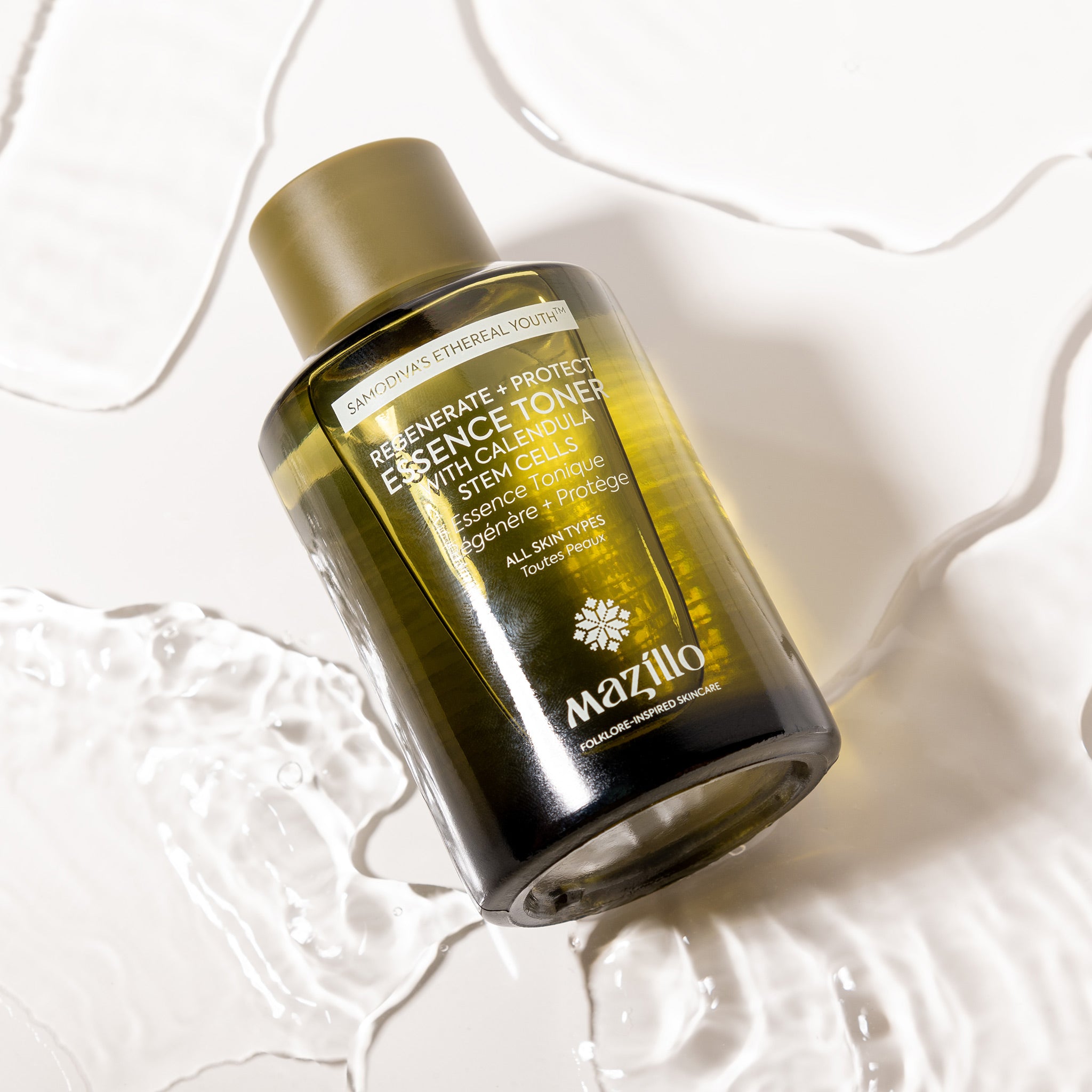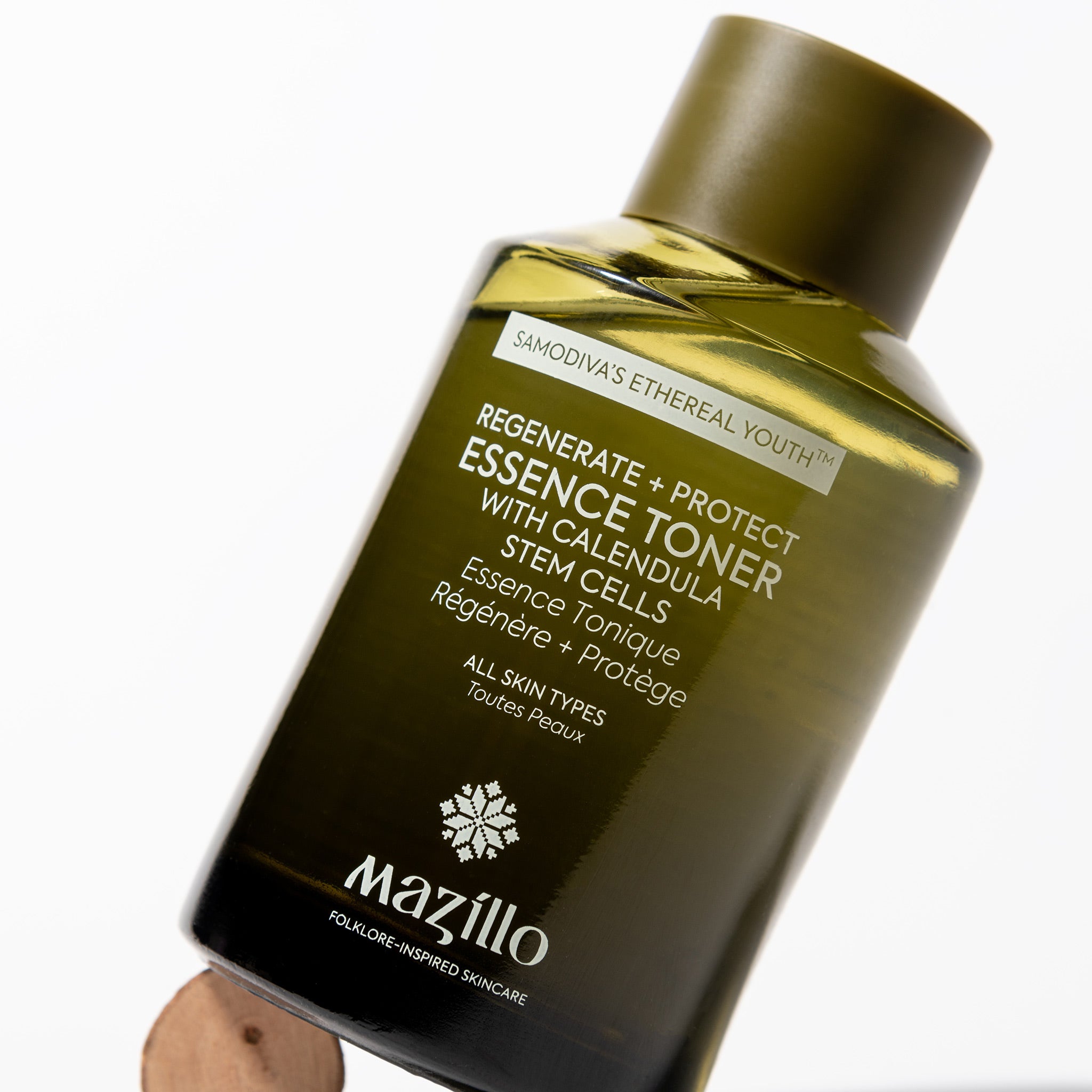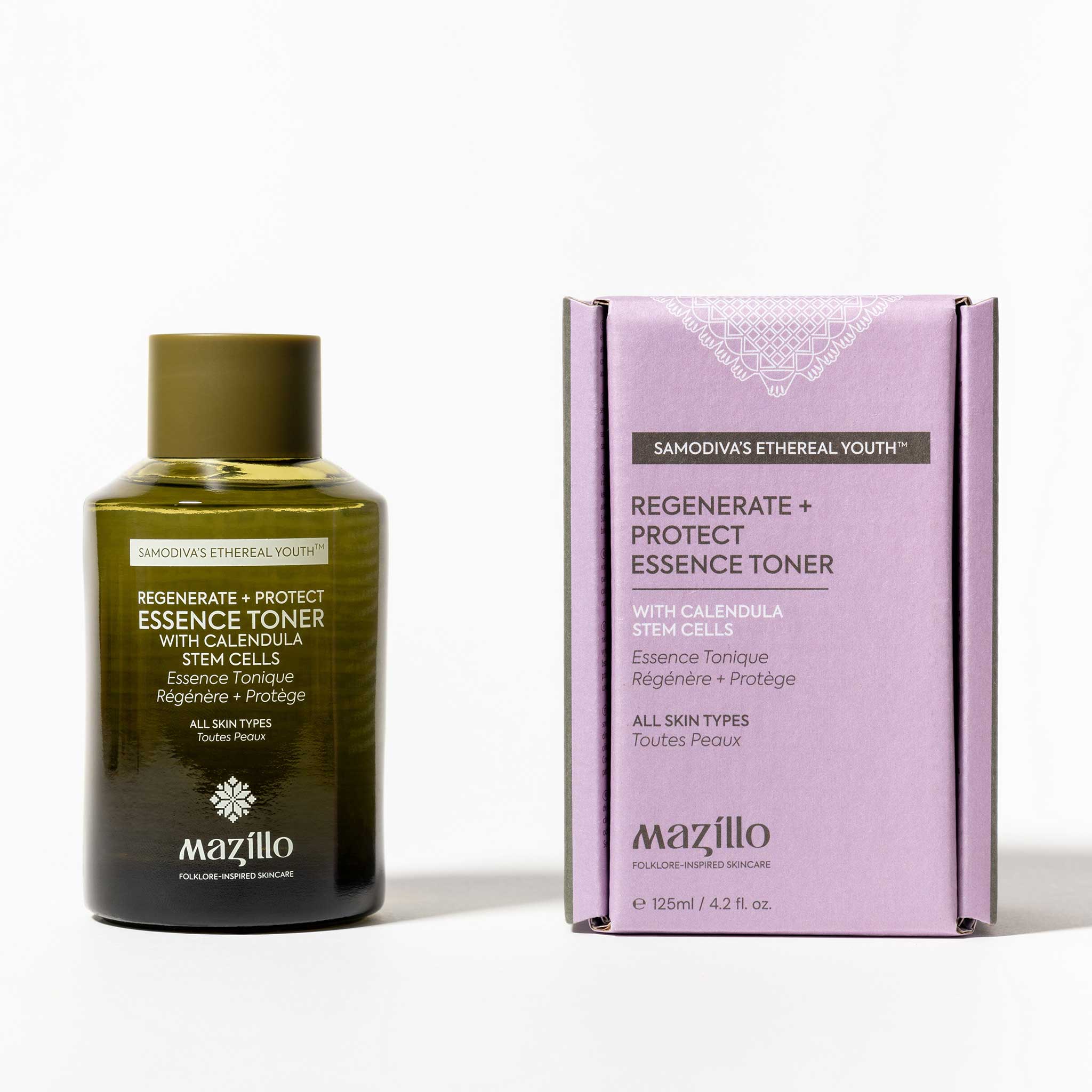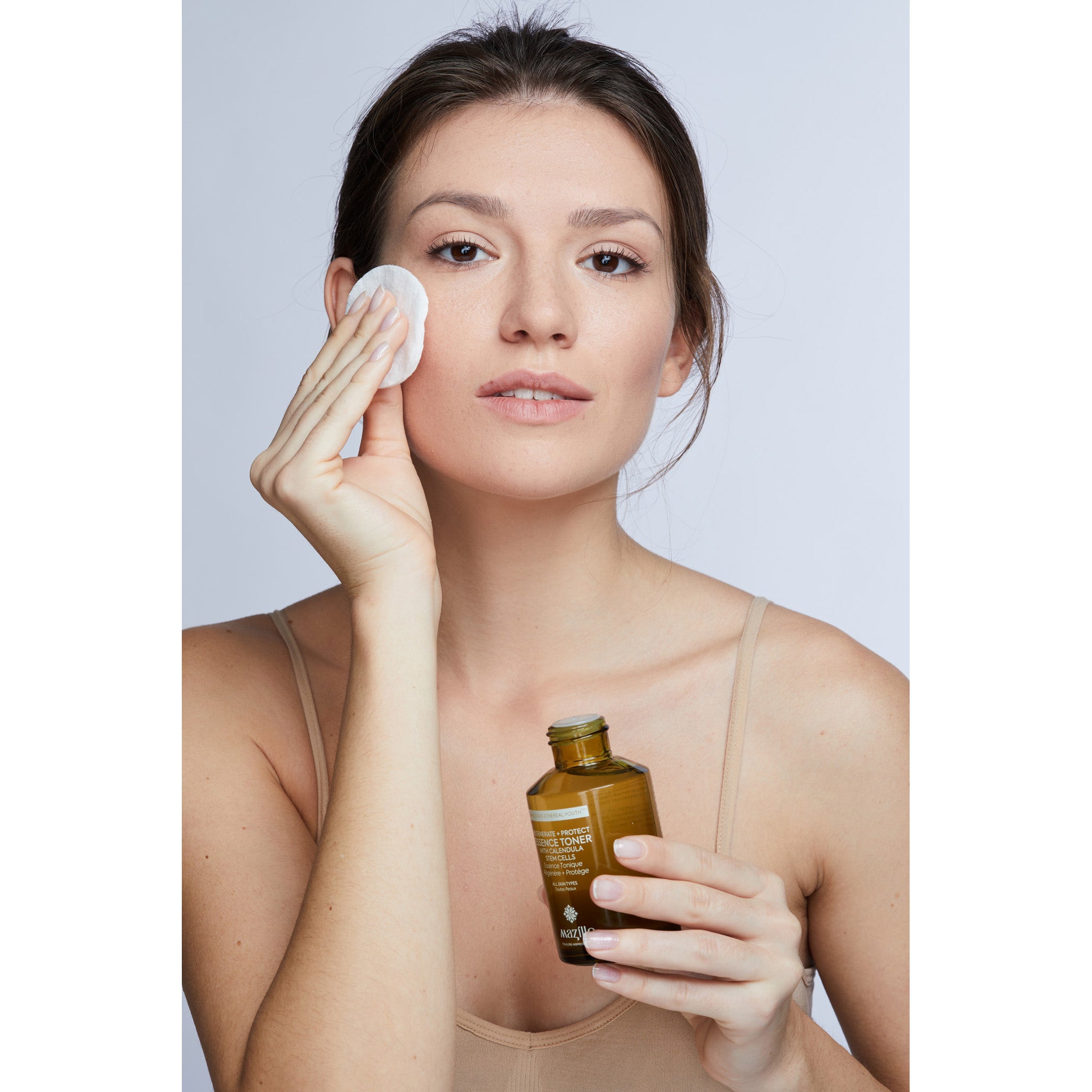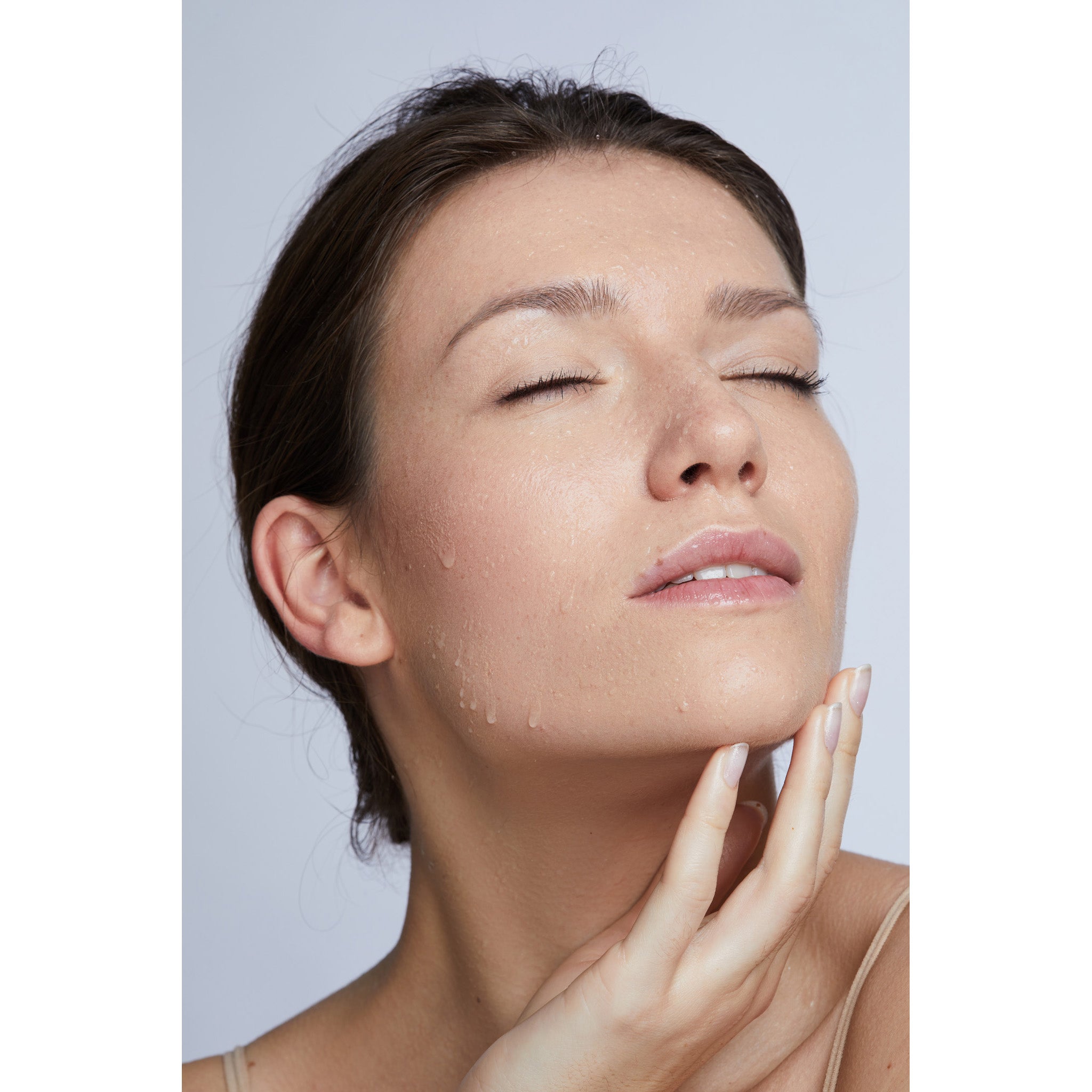 REGENERATE + PROTECT ESSENCE TONER
REFRESHING SPLASH FOR ETHEREAL-LY HYDRATED SKIN.

Soothe and protect your tired skin after a long day spent in the city. With its herbal scent bringing back memories of beautiful summer country strolls, our skin-refreshing essence toner provides deep hydration and protection against harmful environmental factors. Formulated with Calendula stem cells, this multi-tasker reduces the appearance of wrinkles and is gentle to all skin types. 
95.6% of our essence toner is made with locally sourced ingredients from Bulgaria
REGENERATE + PROTECT ESSENCE TONER
ACTUAL RESULTS
Lab studies show that Calendula Stem Cells have a powerful multi-functional action. Results include significant increase in deep hydration, improvement of overall skin appearance as well as reduction of the visible appearance of wrinkles.

↬ 71% increase in deep hydration

↬ 36% reduction in wrinkle depth

*After 28 days application twice a day.
SEE CLINICAL STUDY RESULTS
BENEFITS FOR SKIN
↬ Enhances skin regeneration 

↬ Provides deep hydration 

↬ Reduces the appearance of wrinkles

↬ Protects skin against environmental factors 

↬ Improves skin texture and balances its pH 
KEY INGREDIENTS
CALENDULA STEM CELLS hydrate and nourish, gently exfoliate the skin and stimulate its renewal. The cutting-edge techniques implemented in the stem cells we use in our Regenerate + Protect Essence Toner overproduce important metabolites responsible for the unique benefits of the Calendula stem cells for the skin. As a result, this innovative active ingredient has outstanding skin regeneration, deep hydration, anti-wrinkle and smoothing properties.
MURSALSKI TEA or Shepherd's tea, is a herbaceous plant that grows exclusively in Bulgaria thanks to the unique climate and soil in the region. Mursalki tea is a very unique plant which, incredibly, contains around 300 components. It is very rich in antioxidants of natural origin, nicotinic acid, vitamin A, E and C. As a result, the plant protects the skin from the damaging effects of free radicals and smooths wrinkles. Mursalski tea water also has a great cleansing effect and takes excellent care of oily skin.
Ingredients glossary
FULL INGREDIENTS LIST
INCI
LAVANDULA ANGUSTIFOLIA (Lavender) FLOWER WATER, CALENDULA OFFICINALIS MERISTEM CELL EXTRACT (Calendula stem cells), GLYCERIN, AQUA (AND) SODIUM LEVULINATE (AND) POTASSIUM SORBATE, SODIUM GLUCONATE, HELICHRYSUM ITALICUM (Immortelle) FLOWER WATER, CHAMOMILLA RECUTITA (Wild chamomile) FLOWER WATER, SIDERITIS SCARDICA (Shepherd's tea) LEAF/STEM/FLOWER WATER, SALVIA SCLAREA (Wild clary sage) FLOWER/LEAF/STEM WATER, CUCUMIS SATIVUS (Cucumber) FRUIT WATER, CITRIC ACID, LINALOOL+ 
+Naturally occurring in essential oils

↬ Manufactured by us in Bulgaria
DIRECTIONS
Shake well before use. Apply morning and evening after cleansing, and before your serum and moisturiser. Use cotton pad or press a few drops directly into clean face and neck.

P.S. Make sure to use our Essence Toner before appyling a face mask to prep your skin and allow it to absorb all the succeeding products and ingredients better.